Mametov Bazarbay (1888 – 1946)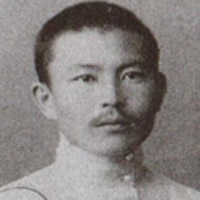 Bazarbay Mametov  was born  on May 20, 1888.   He was a lawyer, a participant of the liberation movement.  He graduated of the University of Kazan.
He was born in Balkhash-Lepsinsk parish of Lepsinsk district of the Semirechiye region. He studied at Verny grammar school (1900-1911.).He tried to pass the entrance exam to continue education in the Moscow Alekseyevskoe Military school, however, belonging to the area of residence to the Kazan school district (1804), and also due to the fact that the indigenous population in accordance with article 42 of the Charter of military service was not subject to the performance of military duties, decided to continue her education in Kazan.
In 1911 he entered the law faculty of Kazan University. In April 1916 he received the final testimony that attended the full course of Sciences in the faculty of law. During his studies he took an active part in public life, including supported the idea of holding a Congress of Muslim students from Russia. After the February revolution of 1917 he was a member of the Alash party and the Alash Orda government. At the all-Kazakh Congress in Orenburg on July 21-26, 1917 he was elected as a Deputy to the Constituent Assembly from the Kazakhs of Semirechiye region, but also he was elected as a one of the representatives from the Kazakhs in the all-Russian Muslim Council.
From October 1917 to April 1918 he was a chairman of Lepsinsk County of the Kyrgyz Committee; from November 1918 to December 1919 he was a chairman of Kok-Terek Committee for famine relief. From May to November, 1920 he was a judge of Kok-Terek parish, in 1921 he was a senior investigator of Lepsinsk. From August 1921 to July 1922 he was a member and a Deputy Chairman of Oblast Soviet Public Court (Alma-Ata), From September 1922 to February 1925 he was an assistant of prosecutor of Provincial Court (Lepsinsk).