Tynystanov Kasym (1901 – 1938)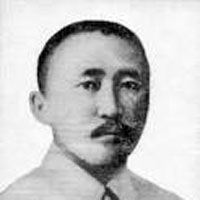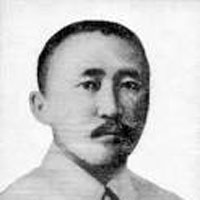 Tynystanov Kasym is a Kirghiz scientist, poet, statesman, member of the "Alash" party.
Kasym Tynystanov was born on September 10, 1901 in the village of Chyrpykty Przhevalsk district of the Semirechiye region of the Russian Empire, now Issyk-Kul region of the Issyk-Kul region of Kyrgyzstan. In 1909-1912 he studied literacy from the local mullah, then entered the Uzbek primary school, in 1914-1916 he studied at the Russian-native school in Przhevalsk. In 1924 he graduated from the Kazakh-Kyrgyz Institute of Education in Tashkent. He was a member of the Alash party. In 1923 Tynystanov compiled a reformed Kyrgyz alphabet on the basis of Arabic, in which in 1924 he published his book for reading "Okuu Kitebi" (Textbook), and later a number of literal letters. In 1923-1924 he was a member of the Kara-Kirghiz Scientific Commission. In 1924 he was appointed secretary, and in 1925 chairman of the Kyrgyz regional department of the Academic Center of the Scientific Commission of the Turkestan Republic. From August 1925 to 1927 Tynystanov worked in the newspaper Erkin-Too. In 1926, he participated in the I Turkic Congress in Baku, where he made a report on the translation of the Kyrgyz script into the Latin alphabet.
In 1927, Tynystanov was appointed People's Commissar of Education of the Kyrgyz ASSR. In 1930 he became a research fellow, and later a director of the Kyrgyz Institute of Cultural Construction. In parallel with 1932 he taught at the Kirghiz Pedagogical Institute, at first he was an assistant professor, since 1936 he became a professor. During this period Tynystanov wrote and published a number of works on Kyrgyz linguistics. Tynystanov wrote a number of poems. Among them are the collection "Kasym yrlarynyn zhiynagy" ("Collection of Kasym's songs") (1925), as well as translations into the Kyrgyz language of the International and the fables of I.A. Krylov.
In 1938 Tynystanov was unreasonably repressed and shot. In 1957, he was posthumously rehabilitated.