Seitov Asylbek (1894 – 1937)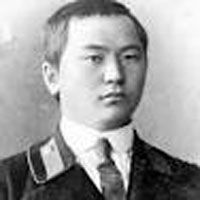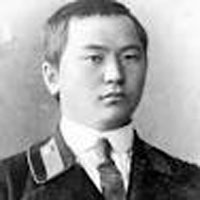 Asylbek Zhumanovich Seitov is a public figure, doctor.
Seitov Asylbek was born on January 22, 1894 in Omsk in the family of an interpreter of the chancellery of the Governor-General of Western Siberia. Asylbek Seitov received a three-tier education: at first, like his father, he studied at the parish school, then in the Omsk classical male Grammar School. Thanks to his outstanding abilities, in 1911 he enrolled in one of the oldest and highest-ranking universities in the Asian part of Russia – Tomsk State University at the Faculty of Medicine.
After graduation from the university in 1916 he worked as a doctor at Bayanaul station in the Pavlodar region. He actively participated in the activities of the Alash Party. He spoke several foreign languages. He published a lot in newspapers and magazines. In 1916 he took an active part in the agricultural census of the population of the Steppe region. In 1917 he participated in the All Kazakh Congress, which was held in Orenburg, together with M.Dulatov elected to the Presidium of the Congress. He was the delegate of the 1st congress of doctors of Kazakhstan which was held in 1921 in Orenburg. In 1922 he was a delegate to the Congress of Soviets of the KASSR. During the years of Soviet power he worked in the field of public health. He was the chief doctor in Bayanaul, then for 15 years he held the post of a head of the Semipalatinsk health department.
He repeatedly worked in places of epidemic of typhus, malaria, cholera, tuberculosis and other infectious diseases. On his initiative and with his direct participation the sanatoria "Aul" and "Berezovka" were established.
Along with medicine, he was engaged in social and political activities. He was published on the pages of the monthly socio-political and literary-ethnographic magazine "Tan" ("Morning").
Seitov in 1922 was appointed as a head of the provincial health department in Semipalatinsk. In 1937 he was in charge of the planning and finance department of the People's Commissariat of Health of the Kazakh SSR. He is one of the organizers of the hospital № 5 in Almaty.
On December 1, 1937 he was arrested and sentenced to 10 years without the right to correspond; on December 8 he was sentenced to be shot. He was rehabilitated on July 8, 1857.