Kousepkaliyev Dauletche (1870-1944)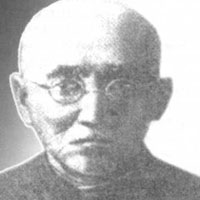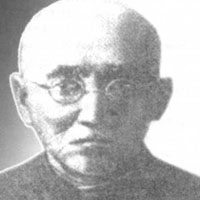 Kusepkaliyev Dauletshe (Dauletshah) was born in the Ekaterinoslav uyezd of Staroserbsk in 1870. He died in 1944. He was a member of the Western branch of Alash Orda. He studied at the volost Kazakh-Russian school, Orenburg gymnasium. He excellent graduated   from the Ural Military School. He finished Imperial Military Medical Academy of St. Petersburg and he received the corresponding specialty in 1900.  He worked as a medic in various military districts.
In 1912 he was a head of the hospital Zympitinsky zemstvo. He opened a laboratory for the detection and treatment of infectious diseases in the Kazakh steppe together with the Saratov doctor, epidemiologist G.I. Koltsov.  In addition, D. Kussepkaliev was engaged in writing and his articles were published in the newspaper "Kazakh".
In 1917he  was a member of the Ural Committee of Alashordy at the 1 Kazakh Ural Congress.  In December 1917, he was a secretary of the congress at the Second All-Kazak Congress. In May 1918, he was a deputy chairman of the ІҮ Kazakh Urals Congress  in Zhympity. In 1918-1919  he was a member of the Oiyl Ulayat Council of the Alash Orda government  with Zh. Mergenov and Zh. Dosmukhamedov.  In March-July 1920, he was a head of the Sanitary and Epidemiological Service of Health of Kazrevkoma. In 1934-1940 he worked as the head physician in the Kaskelen district hospital of Almaty oblas, Kalesk district hospital of South Kazakhstan oblast, Abay district hospital of Semipalatinsk oblast.