Myrzagaliev Mohammed Hafiz (1887-1938)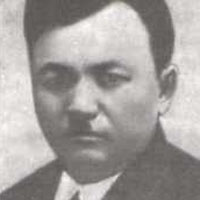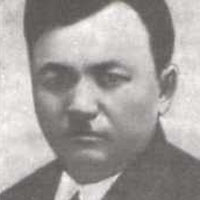 Myrzagaliev Muhammad–Hafiz is state and public figure. He was born in the Akzhaiyk district of the Western Kazakhstan oblast i in 1887.  He was from family of herdsman.  He was a  Communist party member since 1919. He graduated from the Ural real school in 1909. He finished Morshansk secondary agricultural school in Saratov province in 1916. During the revolution of 1905,he participated in the strikes of workers of the Uralsk city, distributed leaflets and appeals. In 1914-1917 he was a district agronomist of the village of Aleksandrov–Gai  of Novouzenskiy uyezd of the Samara gubernia. In the defense of the city of Uralsk he voluntarily joined the Red army, he participated in the defense of the city against the white Cossacks. In 1917-1919 he was a member of the regional land Committee of the Kyrgyz Executive Committee of the city of Uralsk.
In 1919-1920 he was a chairman of the Ural regional revolutionary Committee, Bokey, Zhempetinsky oblast revolutionary Committee, member of the Kyrgyz revolutionary Committee. In 1919, he was arrested and was in prison. After escaping from prison he was hiding. Then he was a soldier  of the Red army . In 1920 at the 1st Congress of Soviets of Kazakhstan he was elected to the Presidium and the CEC KASSR, he was appointed a People's Commissar of internal Affairs. In November 1921 he was elected Chairman of people's Commissars of the KASSR at the 2nd all-Kazakh Congress.  In 1926-1929 he was a member of   People's Commissars of the KASSR, a member of   people's Commissar of Finance. In 1930-1937 he worked at the People's Commissariat of agriculture of RSFSR. He was a delegate of the 10th Congress of the CPSU ( Communist Party of the Soviet Union) ,  of  the 1st Congress of Soviets of the USSR,a member of the Central Executive Committee of the 9th convocation. In 1925 Myrzagaliev became a member of the Kazakh regional Committee of the party at the national-territorial division of Kazakhstan and Central Asia. He  took part in the restoration of the borders of Torgay region and the preservation  of the territories of Kostanai and Aktobe gubernias  , the inclusion of part of the territories of the Orenburg region of compact residence of the Kazakh population in the territory of  KASSR. Myrzagaliev'a  abstracts  formed the basis of the decisions of the Kazakh law on these issues.  He was repressed. He was arrested in August  1937. He was sentenced to death in February 1938. Name of Myrzagaliev was rehabilitated in December 1956.