Tleulin Zhumagali (1890-1938)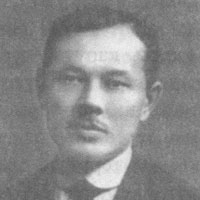 Zhumagali Tleulin is one of the prominent figures in the Alash movement, a doctor.
Zh.Tleulin was born in 1890 in the area of ​​Zhamanshubar, Ayirtau parish, Kokshetau County, Akmola region. In 1913 he graduated from the Omsk Military Medical School. From 1913 to 1917 he worked as a medical assistant at the hospital in Petropavlovsk County. In 1917 he was one of the founders of the "Alash" party in Omsk. He was elected as a deputy of the All-Russian Kurultay in the 2nd All-Kazakh Congress in Orenburg. He worked in the county zemstvo department of Petropavlovsk, from 1919 to 1921 – in the health department of Kokshetau County. In 1922, Tleulin headed the 3-year courses of teachers of Kazakh schools in Petropavlovsk. He is the author of the books "Hygiene", which was published in 1924 in Orenburg, "Infectious Diseases", Moscow, 1926, "Health", Orenburg, 1926, etc. From 1927 to 1930 Tleulin worked as the head of the Department of Health of the Petropavlovsk District and Akmola province. On June 5, 1930 he was arrested "for the propaganda of nationalist ideas and communication with foreign centers in 1918-1920 years" and exiled to the Voronezh region. After an amnesty in 1932 he worked as a doctor in a hospital in Frunze. He was arrested again and sentenced to be shot. In 1958 he was rehabilitated.