Satpayev Abikey (1881-1937)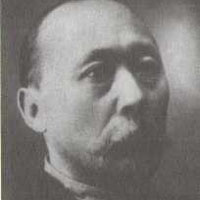 Satpaev Abike Zeinovich is a main teacher, the chairman of Provincial Department of Public Education
in Semipalatinsk, the teacher of the Semipalatinsk teacher's seminary of Omsk Workers' Training School, the Frunze Pedagogical Institute, the first director of the Semipalatinsk Pedagogical Technical School, the participant of the "Alash Orda" national liberation movement. He was born in 1881 in the village of Shadra (later the state farm named after K.I.Satpayev) Bayanaul district of Pavlodar region (at the time of Pavlodar district), Kazakh. He was a member of the "Alash" movement, a member of the Communist Party since 1920.
Having studied literacy from parents in his native village, Abikey Zeinovich continued his education in Semipalatinsk teacher's seminary, became a professional teacher of Russian language and literature, history. First he worked in the Pavlodar Russian-Kazakh School. He was familiar and closely communicated with the leader of the national liberation movement, the educator, writer, and scientist Akhmet Baitursynov. In 1920-1921, A.S. Satpayev was a chairman of the Provincial Department of Public Education. The fund of the Semipalatinsk State Archives preserved the minutes of the meeting of the Kazakh and Russian departments of the Semipalatinsk People's Educational Institute on November 15, 1921, where "Satpayev, a chairman of Provincial Department of Public Education " was seated at the meeting (Semipalatinsk State Archive, F.202.02.Storage unit 3). A.Z. Satpayev was a director until the end of 1927, and also worked in the Omsk Workers' Department. He was often persecuted by the PCIA authorities because he was from a well-to-do family and at a certain time was a member of the Alash movement, and also because he is an influential teacher. Because of the endless persecution with all of his family, the big family left Kazakhstan and settled in Kyrgyzstan, in Frunze (now Bishkek). At the constituent assemblies of the "Alash Orda" party he was elected as a delegate from the Semipalatinsk region.
He was repressed. He was arrested in 1937, and was sentenced to death.