Zhalenov Karim (1889-1938)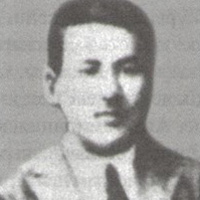 Karim Zhalenov was born in  aul N4 of Zhampitin uyezd of Baygutty volost of   the Uralsk oblast in 1889. He was a  member of the Western movement "Alash Orda". He was a mathematician, the first Kazakh specialist in agriculture. He graduated from a three-year Russian-Kazakh school, two-year courses of the Russian-Kazakh school.
He worked as a secretary in the volost municipality. In  1905-1908  he graduated from the Ural school of economics. In 1908-1914 he finished Ural real military school. In 1914 he entered the Voronezh Agricultural Institute. In 1916 he together with B. Zhankadamov, M.Baltanov, M.Baimukhamedov went to Petrograd. This  delegation to ask for a postponement of hostilities for the Kazakhs.
In 1917, he helped in the organization and became a participant of the 1st Kazakh Congress, held in Uralsk. He was a delegate from the Turgai and Ural oblasts at a congress held in Orenburg in early April 1917. On May of the same year, he participated in the All-Russian Muslim Congress, held in Moscow.
January 8, 1929  he was arrested and deported by the district department of Guriev. On April of the 1930 year he was exiled for 5 years to the Voronezh province. After serving his sentence in 1937, he was again arrested. He shot on April 26, 1938. He was rehabilitated in 1988.