Burayev Orazgali (1898 – 1838)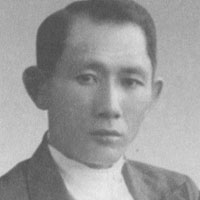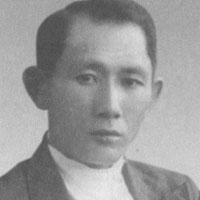 Urazgali Buraev is a public figure, a member of the Communist Party, a member of Kazakh CEC ( Central Executive Committee), a candidate for members of the Kazakh region  Committee of the CPSU (Communist Party of the Soviet Union)
Urazgali Buraev was born  in the family of a cattleman in  the village No. 2 of the Zangar volost of the Kazalinsky district of the Syrdarya oblast in 1898.  Since 1921 he was a member of the Communist Party. In 1933 he graduated from the Moscow Agricultural Department of the All-Union Planning Academy as an economist-planner.
In 1918 he was an instructor of the children's commune in Kazalinsk. He was a copyist of the zemstvo government under the government of the Alash Orda. In 1919-1920 he served in the Red Army in the 2nd Kirghiz Kustanai Cavalry Regiment. Since April 1920, he studied command cavalry regiments in the city of Orenburg. From October 1921, Burayev served in the 16th Dungan Regiment of the 8th Cavalry Brigade. In 1922-1924 he worked in Tashkent as an instructor of the Central Committee of the RCYU of Turkestan. He was a head of the organizational department of the Karakalpak Regional Committee of the RCYU (Russian Communist Youth  Union), he was a head of the district land department, he was a deputy chairman of the county executive committee of the city of Kazalinsk. In  1924-1926 Urazgali Buraev headed the departments of state property and land management in Tashkent.  He worked as chairman of the Aulie-Ata uyezd executive committee. In  1927-1929  he was  a  chairman of the board of Kazakh meat product, he was a chairman of Kokchetav okrug executive committee  and he was deputy chairman of the Petropavlovsk okrug executive committee.
After the liquidation of the districts in 1929, he worked as deputy manager of the trust  "Karaganda coal" in Akmolinsk. In 1930-1933 he was a student of the All-Union Planning Academy. From August 1933 to February 1934 Buraev worked as deputy to the People's Commissar of Agriculture of the Kazakh ASSR. Since February  1934  he was  a head of the South-Kazakhstan regional land administration. In 1935-1936 he was a head of the department of Soviet trade of the East Kazakhstan regional committee of the Communist Party of the city of Semipalatinsk. From August 1936 to October 1937  he was a People's Commissar of Justice of the Kazakh SSR.
Urazgali Burayev was arrested in October 1937. He was  sentenced to death in February of the 1938 year. He was  rehabilitated in 1959.