Bekmukhamedov Shavkat (1892 – 1958)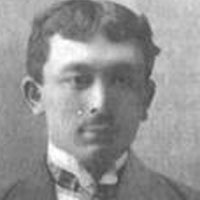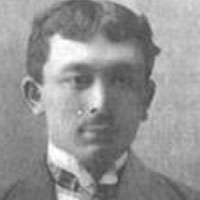 He was a statesman, a member of the Alash Party, a member of the Communist Party. Shavkat Mukhamedzhanovich Bekmukhamedov, Kazakh, was born  in the family of the ruler of the First Seaside Okrug of the 2 nd Coastal District of Bukeyevsky Horde in 1892.  In the 1903-1912 years he studied at the Astrakhan Men's Gymnasium. In the 1912-1917years he  studied at the Faculty of Law of Kazan University. He was dismissed for  participation in the student movement  from the university, then he was  reinstated. He was the Secretary of the Presidium of the Congress of Kazakhs of Torgay oblast with the participation of representatives of the Urals, Akmola, Semipalatinsk, Syrdarya oblasts and Bukeyevskaya horde which was in Orenburg on April 2-6. Since April 21 of the 1917 year he was a Deputy chairman of the council volost of Bukeyevskaya horde. He was the first land commissioner, a chairman of the Provincial Council of Workers, Peasants and Soldiers' Deputies. In the 1918 year he was a Deputy military commissar.
Since November the 1919 year he was a member of the Kazakh Revolution Committee .  Since September 1921 he was elected a member of the People's Commissariat of Justice. From October   1921 to October 1922  he was  a People's Commissar of Justice, he simultaneously was a prosecutor of the KASSR from August 1922. In October 1922 he was an appointed prosecutor of the Kustanai gubernia. In the 1924-1930 years  Sh. Bekmuhamedov worked as a manager of the administrative and economic part of the People's Commissariat of Agriculture of the KASSR, he was an investigator for particularly important cases of the People's Commissariat of Justice of the KASSR, a consultant lawyer of the Presidium of the Kazakh CEC (Central Executive Committee) . At the 2 nd All-Kazak Congress of Soviets Bekmukhamedov took part in drafting the first legislative acts of the Kazakh autonomy. He was a member of the Commission for the preparation of the Constitution of KazASSR. In the 1938-1947 years he worked as a research of  the Institute of Literature and Language, Institute of History and Ethnography of the Academy of Sciences of the Kazakh SSR. In the 1948-1952 years  he was an employee of the Central Archive of the Kazakh SSR.
Bekmukhamedov Shavkat Mukhamedzhanovich died in 1958.