Atshibaev Berkingali (1897 – the year of death is unknown )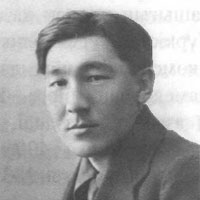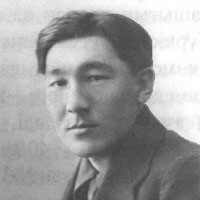 Atshibaev Berkingali Mukashuly was born in the village of Miyaly, the Kazybek volost of the former Guryev district  in the 1897 year . The year of death is unknown . He was an activist of the Western branch of the Alash Orda.
In 1905 he graduated from the Russian-Kazakh school in Esbolsky volost of  Gurievsky uyezd.  In the 1908 he finished  two-year Romanovsky Russian-Kazakh school in Guryev. In the 1909-1916 years he studied at the Urals Military School. In the 1918 year, after graduating from a six-month Junker school in the training of officers of the Wilsky oblast, he was promoted to the rank of ensign and became a chief quartermaster of the department for the administration of the Western branch of the Alash Orda. After the dissolution of the government of Western Alash, Orda was detained as a guarantor of the leadership of the Turkestan Front.
After his release he returned to Orenburg, he worked  as a clerk of the department of Internal Affairs of Kazakh Revolution Committee. In the autumn of the 1921 year, he was appointed as emergency representative  for the purchase of food in Turkestan by the Central Commission for the improvement of the life of children of the KazASSR. Later he was a head of the training courses for social workers of the Commissariat of Public Education of KazASSR (September 1922 – August 1923). He was a head of the department of records management at the Sanonin Trust (Moscow). In the 1924-1926 years he was an economic auditor in the Moscow office of Kazakh krai union. In the 1926-1928  years he worked as an interpreter in the Supreme Court of the RSFSR. In the 1928 year he entered the geological department of the oil department of the Moscow Mining Academy. In 1930 he was dismissed as  member of Alash Orda" and "extraneous element". After that he worked in the field of geology. On October 1937, he was arrested on charges of "participating in the counter-revolutionary organization of member of Alash Orda I. Kuramysov "and he was sent to Uralsk. His further fate is unknown. He was rehabilitated by the decision of the Military Prosecutor's Office of the South Ural Military District of December 6, 1957.