Akbaev Zhakyp (1876-1934)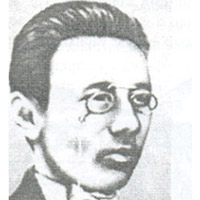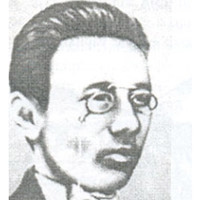 Zhakyp Akbaev is a public figure, a representative of the most advanced part of the Kazakh intelligentsia, a member of the Alashordy government, by education a lawyer-jourist.
Zhakyp Akbaev was born in the family of a well-to-do peasant  in the village Tonirektas of  Berikkarinsk volost  of Karkaralinsk uyezd of Semipalatinsk oblast on October 25 of the  1876 year . During his studies in the Russian capital, Zhakyp's political views were formed in a democratic manner.
He participated  with A. Bukeykhanov and A. Baytursynov for  writing the Karkaralin petition, which expressed protest against the colonial yoke of the Kazakh people.
After his release from prison in the early 1917year, he actively participated in the Alash movement. Zhakyp Akbaev is one of Alikhan Bukeikhanov's close friends, his associate in the organization of the party "Alash Orda". In July 1917 he was elected delegate of the All-Kazahk Congress, he participated in the creation of the draft program of the Alash Party. At the second All-Kazak Congress, which was held from December 5 to December 13 of the 1917year , he was elected a member of the government of Alash Orda. From October 1917, Zh. Akbaev headed the Karkaraly Land Uyezd Committee.
At the end of the 1929 year, Akbaev was subjected to illegal repression and was deported to Voronezh. And only in 1934 he was released early for health reasons. Then he returned to Alma-Ata and he died at the age of 60 that same year. He was rehabilitated by decision of the Supreme Court of the Kazakh SSR on February 28 of the 1958 year.