Baitursynov Akhmet (1872-1938)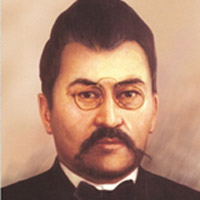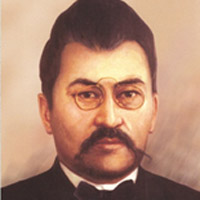 Baitursynov Akhmet (Akhmet Baitursynuly) is a statesman, scientist, educator, poet, publicist, reformer of the national writing, the founder of Kazakh linguistics and literary criticism, one of the leaders of the national liberation movement of the Kazakh people at the beginning of the 20th century. Political activity of A.Baitursynov begins in 1905. He is one of the authors of the Karkaraly petition, under which 14,500 people have signed. The first book "Forty Fables" was published in 1909. On July 1, 1909 he was arrested and imprisoned in Semipalatinsk prison on charges of disseminating the idea of ​​autonomous self-government, inciting ethnic hatred. The tsarist government made a decision on its eviction from Kazakhstan. Since March 9, 1910 until the end of 1917 he lived in Orenburg. Together with A.Bokeikhanov, M.Dulatov published the first national newspaper "Kazakh", participated in the creation of the "Alash" party and the government of Alash Orda, becoming one of the "fathers" of the Kazakh national state idea. In 1929 together with other members of Alash Orda A. Baitursynov was arrested in Almaty and sent to Moscow Butyrsk prison. He was charged with counter-revolutionary activities, preparing for an armed uprising, sentencing him to be shot. In February 1931 the verdict was replaced by 10 years in the camps, and in November 1932 – on a three-year link to Arkhangelsk. In 1934 he was released early and returned to Alma-Ata. On October 8, 1937 he was again arrested. On December 8, 1938 Baitursynov was shot, and in 1988 he was rehabilitated posthumously.
In honor of A.Baitursynov, streets and schools of Kazakhstan, Institute of Linguistics, and University in Kostanay were named. A house museum was opened and a monument was erected in Almaty.