Seidalin Zhansha (Zhikhanshakh) (1877 – 1923)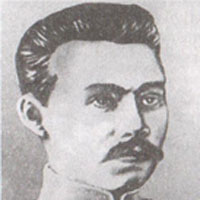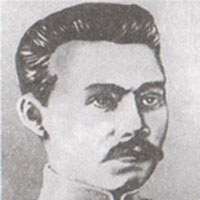 Seidalin Zhansha Almukhameduly is a public figure, lawyer. Zh. Seidalin was born on October 8, 1877 in Kustanay. Zh. Seidalin was educated at the Nepluyev Cadet Corps and the Orenburg Grammar School; in 1900 he enrolled in the Faculty of Law of the St. Petersburg University, which he graduated in 1904. He was in the legal service in the Caucasus, in Ozurged.
Since 1910, Seidalin worked in Troitsk, Orenburg Province. Actually he was the main ideologist of the "Ay Qap" magazine. He adhered to democratic principles in the formation of national self-consciousness of the people while defending his interests. Seidalin co-authored with Bakytzhan Karatayev, wrote and published several articles devoted to the history of the Kazakh people, a vision of his future. For his thoughts and judgments was taken under the undisclosed control of the gendarmerie. In 1916, together B. Karatayev sent a letter to the Russian government "Memorable notes on the Kirghiz", in which he demanded to stop the recruitment of Kazakhs for rear work. In 1917-1923 Zhansha Seidalin was on responsible jobs in the commissariat of education and land issues of the Soviet government. Zh. Seidalin proposed a number of valuable ideas for solving the socio-political problems of his time.
Zh. Seidalin died in 1923.