Moldabayev Aniyar (1856-1934)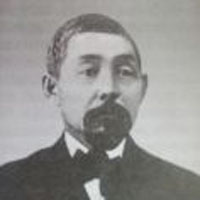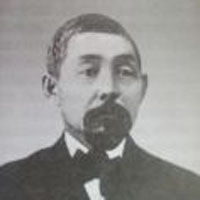 Moldabayev Aniyar (Anuar) Kozhaibayly is an active member of the Alash movement. He was born in the Shyngys municipality. He was a contemporary and wards of Abai. His father Kozhaby was Abai's carpenter. He studied at the Semipalatinsk boarding school, then in the city school №5. At the insistence of Abai, Aniyar studied in Russia and, having received a lawyer's certificate, returned to his homeland. Then he worked in the postal department, where he was sent to Tashkent, then to Andizhan. Returning to Semipalatinsk he worked as an interpreter at the State Bank before retiring in 1919.
In 1917 he joined the "Alash" party. In April-May 1917 A. Moldabayev was a participant in the congress of the Semipalatinsk regional committee of Kazakhs, where he was elected to its members. He was a treasurer of the regional Alash committee, a member of the Zemstvo Semipalatinsk region, a chairman of the Provisional Semipalatinsk district Kazakh court and deputy chairman of the Zemsky bank.
In Semipalatinsk, A.Moldabayev bought a house for the purchase of a fortress from a merchant Moskvin. During his visits to Semipalatinsk, Abai and his sons Akylbai, Abdrakhman, Magauiya, Turagul, Kakitai stayed in this house. In the 20-ies here lived M. Auezov, Zh. Aymautov, M. Dulatov. He was well acquainted with the spouses Nurgali and Nazipa Kulzhanovs.
In Semipalatinsk, the house-museum of the great Kazakh poet Abai Kunanbayev from 1944 to 1967 was in the house of Aniyar Moldabayev. This two-story mansion was built in the last quarter of the XIX century. A well-known mansion in the city had all reasons to become a memorial museum of Abai. The first director was a young talented writer Kayum Mukhamedkhanov.
In September 1997, the museum exposition "Alash Arystary and Mukhtar Auezov" was opened at the memorial house of Aniyar Moldabayev on the occasion of the 100th anniversary of the birth of M.O. Auezov.