Mustafa Shokai (1889-1941)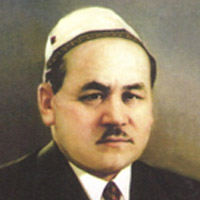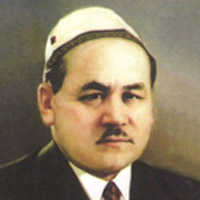 Mustafa Shokai  is a  public  figure, a member of Alash movement, a scientist, a journalist, a representative of the Kazakh intelligentsia of the early 20th century. He received his primary education in a Russian school at the station Sulutobe. He graduated from the Tashkent gymnasium in 1910. He studied at the law faculty of St. Petersburg University in 1910-1917. In the years of study he was engaged in social and political activities, participated in the movement of Muslim students on the side of Turkey in the Balkan wars. Mustafa Shokhai was appointed a secretary of the Muslim faction of the State Duma of Russia on the recommendation of A. Bokeikhanov in 1916.  Working in the  Committee of the State Duma  he investigated the causes of the national liberation uprising in Turkestan, he engaged in the return of the Kazakhs mobilized to the front. After returning he  became one of the leaders of the liberal–democratic liberation movement, the leader of the party "Shura-and-Islami" and the editor of the newspaper "Birlik Tuy" (" Flag of unity")  in Turkestan 1917.
Mustafa Shokai was a Minister of foreign Affairs and then  he was a Prime Minister in the  Kokand government of the Republic. On 5-13 December the 2nd all-Kazakh Congress adopted the decision about creation of the Alash autonomy, and established the structure of his government in Orenburg . It  included Mustafa Shokai. In the spring of 1918, Mustafa Shokai secretly left Tashkent and joined the opposition, which came out against Soviet power in the Civil war. In 1921, Shokai emigrated to Istanbul, then to Paris (France). Mustafa Shokai was a great expert of Russian culture, knew excellent  English, French, German and Turkish languages. In 1940, after the seizure of Paris by German troops  he was arrested  and imprisoned  to a concentration camp for several months. He  died under mysterious circumstances in Berlin  on December 1941. He was buried in a Muslim cemetery. He devoted all his life to fight   for truth, honor and dignity of the peoples of Central Asia and Kazakhstan.