Seidalin Askhat (1898-1938)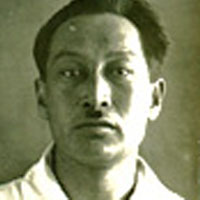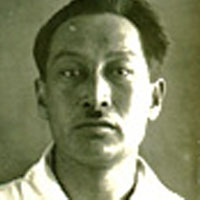 Seidalin Askhat (Azgat) Fazylovich is a member of the "Alash" party. He was born in 1897 in the village № 6 of the Atbasar district of the Akmola region (Kurgaldzhinsk district of the North-Kazakhstan region). He graduated from a 4-year aul school. He studied 8 years in the Omsk Grammar School; he left the 7th grade in 1918. In 1917 he studied for 1, 5 months on political economy courses. He was a member of the Communist Party since April 1921. He served in the counter-revolutionary Kolchak camp. He closely communicated with members of the "Alash" party, was familiar with M. Dulatov. Since 1921 he worked as a political enlightener. In 1921-1922 he was the head of the cultural department of the County Consumer Union and the head of the Department of Management of the University. In 1923 he became a chairman of the Criminal executive code. In 1923 he was the head of Akmola Provincial Department of Public Education. In 1925-1926 he was the head of the Semipalatinsk Provincial department of public education. He was a member of the Regional Scholarship Committee from the National Club in 1927. Since January 1928 he was a member of the editorial board of the journal "Zhana Mektep" ("A new school"). In 1929-1930 he was the head of the Alma-Ata district of IT department at the disposal of the NKR KSSR. Since December 1932 he was the head of the agriculture of the People's Commissariat of the KSSR. In 1933 he was in the leading work in the city of Karaganda. 1933-1934 he was a head of the South-Kazakhstan Oblast.
In March 1936 he was expelled from the party. He was arrested on June 8, 1937 by the 4th Department of the PCIA of KazSSR. He was sentenced by Military Collegium of the Supreme Court of KazSSR on February 26, 1938, accused: 58-2; 58-8; 58-11 of the Criminal Code of the RSFSR.
Verdict: Capital punishment. He was rehabilitated on the 24th of November 1958 by Military board of the Supreme Court of KazSSR for lack of corpus delicti.
Source: Information from the National Bank of the Republic of Kazakhstan for Almaty.