Mustafin Seyit-Battal (1892-1937)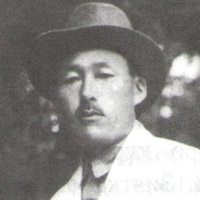 Mustafin Seit-Battal, born in 1892, Kazakh, native of the North-Kazakhstan region, Beiketkor district, Isentanryk village. His education is secondary specialized humanitarian.
Mustafin S.-B. is a prominent representative of the Alash movement, an educator. In 1908-1913 he studied in Istanbul in the teachers' seminary. On October 3, 1918 in Semipalatinsk, teacher courses were opened and S.-B.Mustafin together with K. Satpayev and M. Turganbayev were appointed teachers of the Kazakh language, history and physics. In Semipalatinsk together with M.Auezov and Zh.Aimautov he published the magazine "Abai". He was the author of many articles not only of this magazine, but also of the magazine "Ay Qap" and the "Alash" newspaper. He helped to collect historical materials about Tole bi, Kali bi, Orynbai, Oske, Shortanbai, poems and works. He translated the novel "Koksanzhak" from Turkish into Kazakh. In the 1920-1925 he worked in the department of education in Kokchetau, in 1925-1930 he taught at the Kyzylzhar Pedagogical College. In 1930-1933 he worked as a teacher in his homeland in the Stepnyak village.
He was arrested on July 28, 1938, by the People's Commissariat of Internal Affairs (PCIA) Beinetkor RD. He was condemned by a troika of the NKVD on September 30, 1938 under articles 58-1, 58-2, 58-7, and 58-11 of the Criminal Code of the RSFSR. He was sentenced to the death penalty. He was rehabilitated on September 22, 1958 by the Military Tribunal of Turkmenistan for lack of corpus delicti.