Marsekov Raimzhan (1879-1937)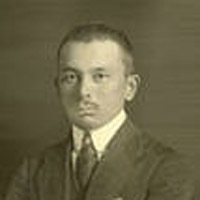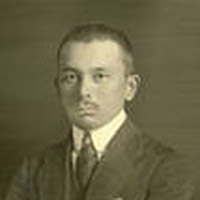 Marsekov Raimzhan Marsekovich was born in 1879 in Ayyrtausk parish, Ust-Kamenogorsk district, Semipalatinsk region, Alash movement participant, lawyer, and publicist. He graduated from the district Russian-Kazakh school in Ust-Kamenogorsk, the classical Grammar school in Omsk (1897), the law faculty of the Imperial University in St. Petersburg (1902). He worked in the Semipalatinsk District Court (1902-1908), in the Judicial Chamber of Omsk (1908-1912), an active member of the Semipalatinsk Branch of the Western Siberian Division of the Russian Geographical Society (1908-1911) and a lawyer (1912-1917). He was elected as a chairman of the Semipalatinsk regional committee of Kazakhs and a member of the regional executive committee of the interim government. He was one of the organizers of the Semipalatinsk regional congress of Kazakhs (April-May 1917), where he was elected as a delegate from the "Alash" party to the All-Russia Constituent Assembly. He participated in the organization of the "Saryarka" newspaper in Semipalatinsk and was one of the first editors (1917-1919), was an active member of the "Alash" party in the Semipalatinsk region. In 1918-1919 he worked as a chairman of the Semipalatinsk regional zemstvo administration. In the same years, Marsekov took an active part in the creation of the "Alash" regiment. Together with A. Baitursynov, M. Dulatov, S. Amanzholov in Chaueshek (China), through the Russian consulate, he negotiated with representatives of the Chinese government on behalf of the Alash government to supply arms for fighting with the Bolsheviks. After the dissolution of the Alash Orda government, the announcement of the Kazakh autonomy from 1920 to June 1922 he worked as an inspector in the information and organizational department of the Semipalatinsk provincial executive committee. However, from that time he was distant from the political life and subjected to persecution. In 1922 Marsekov was forced to immigrate to China.
During his studies, Marsekov often published his articles in the newspaper Dala Ualayaty (1899-1900), raising issues of women's equality, the lawsuits of Kazakh biys, elections; Later in the period of 1912-1916 he wrote in the magazine "Ay Qap" and the newspaper "Kazakh" expository articles on the colonial policy of the tsarist government, published reflections on the future of Kazakh society. Working in many high and responsible positions, Marsekov took an active part in the organization of Kazakh ships, the training process and other events.