Beisenov Baktygali (1889 – 1938)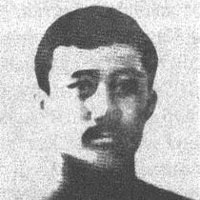 Baktygali Beisenov is one of the first Kazakh physicians, a member of the Alash party.
Beisenov was born in the Kyzylzhar volost of Ilbyshin uyezs of Urals oblast  in 1889.  In the 1901 year he graduated from the volost Russian-Kazakh school, then he finished the city Russian-Kazakh school of Romanov. In the 1902-1910 years he studied at the Urals Military School. In the 1910 year he entered the Saratov Medical University. In the 1917 year he graduated from the Medical University. After graduation, he  returned to his homeland, he worked as district doctor  in the village Kyzylkulgin. He participated in the organization of volost and uyezd zemstvo institutions. He took an active part in the activities of the Western branch of the Alash Party. After the dissolution of the party Alash  he worked as a head of the health department of the Kalmykovskiy Uyezd of the Urals oblast. In the 1924 year, he was a head of the Bayguttinsky Hospital of the Dzambeti uyezd. The last years of his life he worked as a doctor at the Dzambeti uyezd hospital.
In the 1937 year he was arrested.  On February 25, 1938,he  was shot in the city of Uralsk. He  was rehabilitated on June 15, 1958.