Bekimov Moldaniyaz (1882 – the date of death is unknown)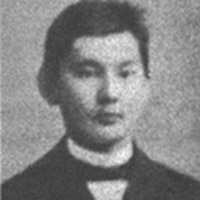 Moldaniyaz Bekimov is an ethnographer, translator, and military man.
Bekimov Moldaniyaz was born on September 9, 1882 in the Karatobinsk district of the West Kazakhstan region. He actively supported the Alash movement. He graduated from the Urals city school in 1902, and then in 1905 he graduated from the infantry military cadet school in Kazan.
In 1905-1914 he served in the Lebanese, Kherson regiments, and Tashkent military district headquarters. In 1914-1915, as a member of Russian troops, he took part in the First World War in the rank of captain. In the years 1915-1917 he was the head of the Tashkorgan mining site. On December 5-13, 1917, at the 2nd All-Kazakh Congress, he was elected as a candidate for Alash Orda.
In 1918 he worked in the Committee on Assistance to Refugees of the Semirechiye. In different years he lived in China, Russia and Bashkortostan.
In 1903, Bekimov translated the Pushkin's novel "The Captain's Daughter" into Kazakh language and published it in Kazan. He collected and published fairy tales, legends and other works of oral folk art. In the "Izvestiya" (News) edition of the Society of Archeology, History and Ethnography under the Imperial Kazan University with the preface by N. Katanov, "Materials on the Study of the People's Ethnoses of the Kyrgyz (Kazakhs)", six fairy tales written by Bekimov were published, the article "Wedding Ceremonies of the Kyrgyz (Kazakhs) of the Ural Region". In 1909 M. Bakimov's book "Guide to the Study of the Kazakh Language" was published. In the "Aikap" magazine in the first issue for 1912 Moldaniyaz Bekimov's "Kazak Halky Zhayinan" article was published. Academician of the Russian Academy of Sciences S. Vengerov in 1915 mentions Bekimov as a Kazakh (Kyrgyz) ethnographer.
The year of M.Bekimov's death is unknown.